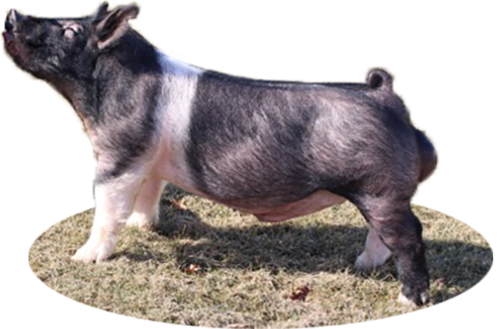 Meant To Be
Kiss My Socks X American Bad Boy x Mountain Man(Conviction's full mate) x 9 to 5
Stress Pending
$300/dose
Meant To Be offers as much look and extension as any boar out there!!
He runs uphill and has perfect shoulder placement allowing him to have extreme reach and comfort out of his front end!!
Has an absolute ditch down his back!!
Ideal in terms of length of body and rib shape!!
Monster Bone with square toes!
Strong Pasterns!!
Meant To Be Hip and Rear leg assembly is as good as I have seen!!
As popular of young boar as we have started!
This Guy was Meant To Be!!